Why Stealth Swimfins?
They're Comfortable
Using 100% Malaysian Rubber, and with ergonomically designed asymmetrical foot pockets to ensure a perfect fit, Stealth Swimfins provide maximum comfort, even with prolonged use.
They're Powerful
Stealths angled rails create maximum thrust efficiency lading to increased power for minimal effort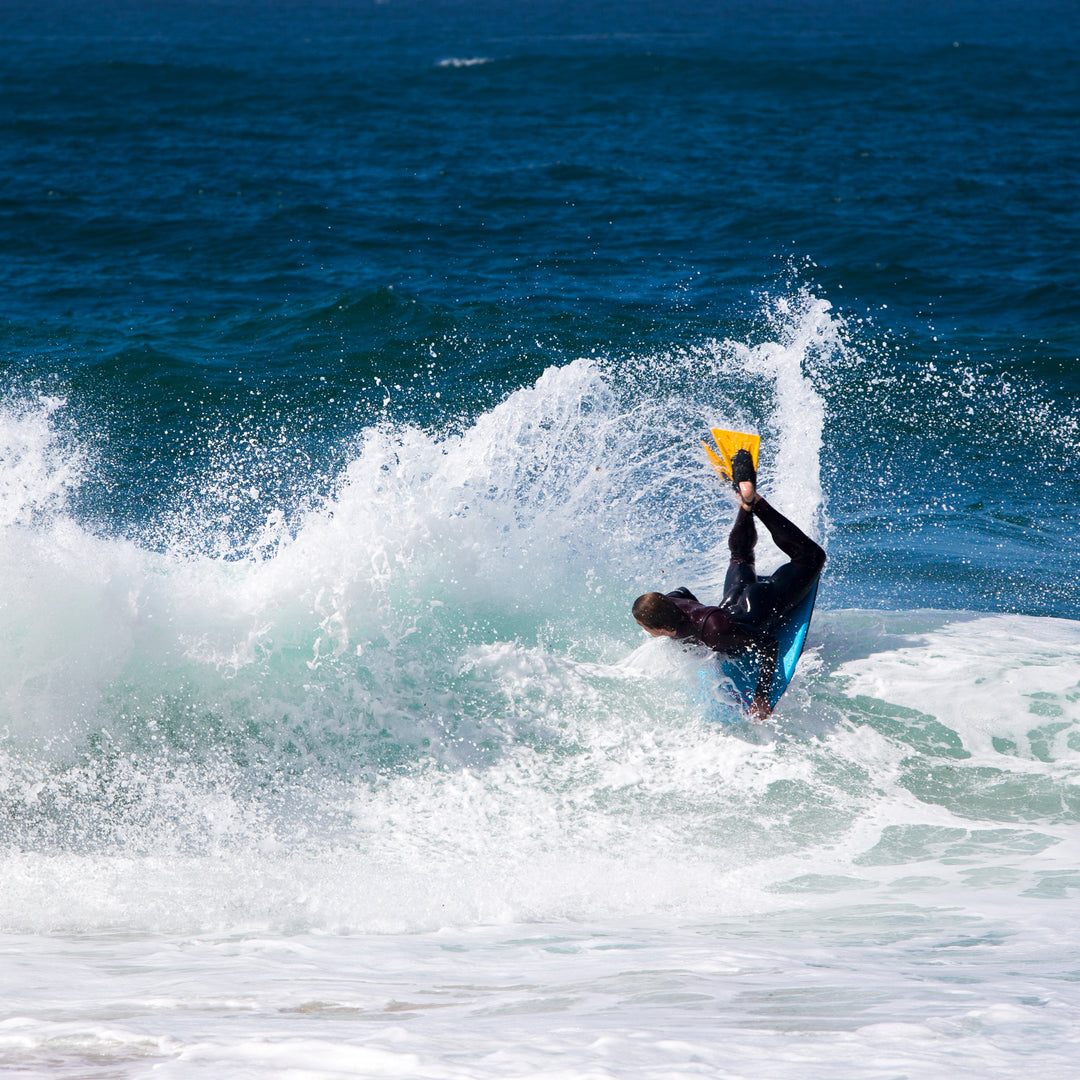 They're stylish
Let's face it, you want to look good too right!? The Stealth Shapes are the most sought after style for bodyboarding. Combined with modern and traditional colourways there is something there for everyone.
★★★★★

There is heaps of copies nowdays, but i've always found Stealth to be he best fit for my feet. Lots of the others are either too flexy, or just cut my feet up.

Justin Redcliff

Wollongong, AUS
★★★★★

The S2 Super Softs are easily the comfiest swimfins i've had, and ive had a few.

Lawrence George

Sydney, AUS
★★★★★

Best Fins & Best Colours. I have the S2 (favourites), S1 and S4 Styles too.

Edward Langford

Perth, AUS
Not sure what style is best for you?
ULTIMATE COMFORT
SUPER SOFT SERIES
An Extra-soft foot pocket makes these the most comfortable fins available.
They are perfect for those just getting started, prone to fin cuts or lighter uses such as swimming or snorkelling.
THE ORIGINALS
S1 Classics
Our original and the best. Crafted with 100% Malaysian rubber, it has a soft foot pocket for ultimate comfort and a stiff curved blade for maximum propulsion.
We've given this fin a few upgrades over the years to ensure it is premium quality.
BODYBOARDERS CHOICE
S2 Collection
The S2 has been designed specifically for high performance bodyboarding, in conjunction with the World's best riders.
Main features include an asymmetrical foot pocket to produce a perfect fit and straightened blade for improved acceleration and helping to reduce twist to the ankles and knees.
THE ALL ROUNDERS
S4 Collection
The ultimate all-rounders. The S4 features a classic design suited for all types of water sports.
This is as close as we produce to a symmetrical fin and is a real favourite for those who spend a lot of time treading water - bodysurfers and water photographers.