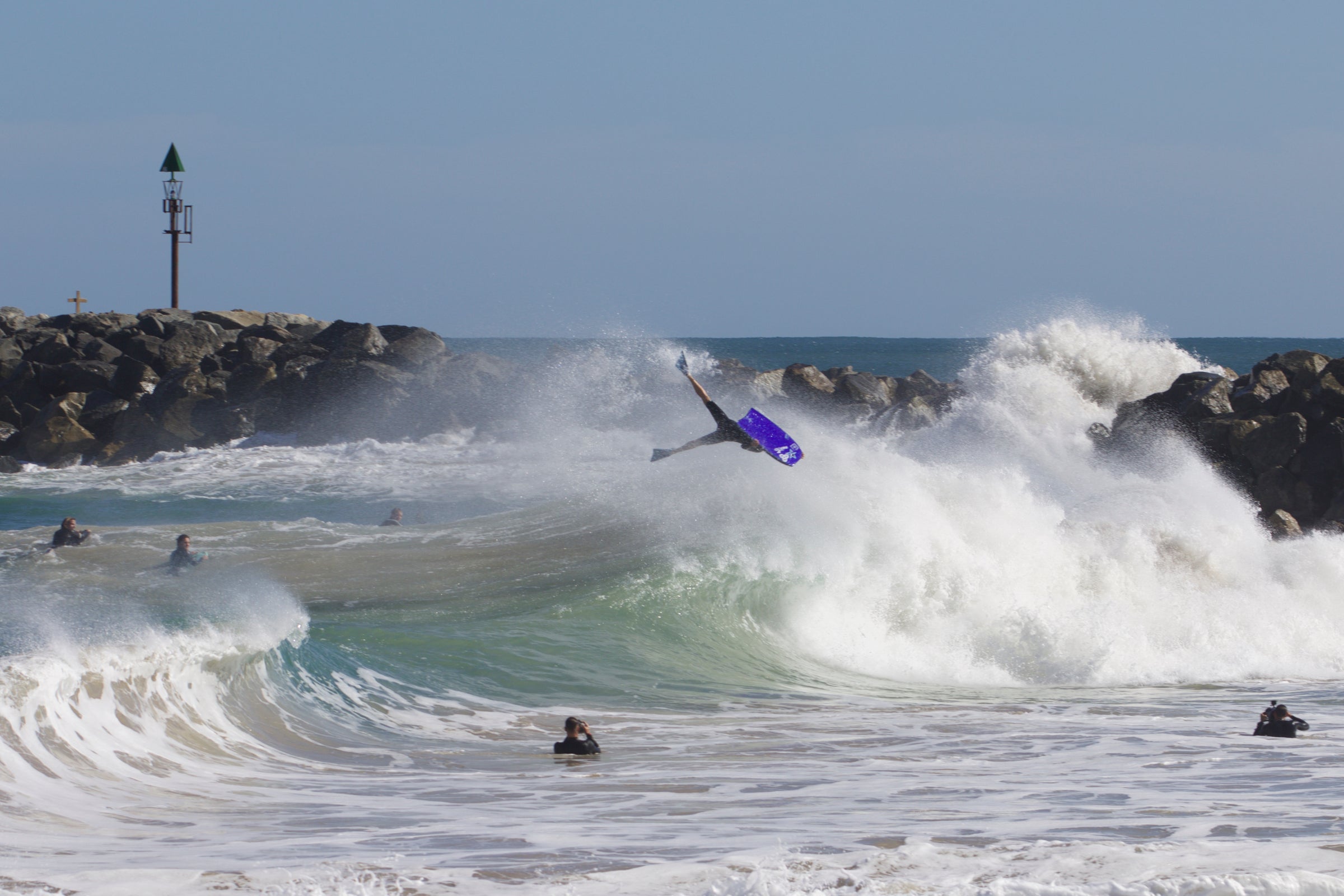 Stealth Bodyboards is an Australian Brand producing the World's best Bodyboards, Swimfins and Accessories for more than 20 years. We offer a complete range of products to suit all ages, skill levels and budgets.
Click through below to explore our range.
Let customers speak for us
Ankle Bootie (High Cut)
Army Bicep
Best board I've ever had
It's as fast as a surfboard! The board has completely changed my riding as I can now make it through barrels and around sections that I never would have been able to before.
Speed Dealer 4.0
Amazing value for a quality board
This thing is a weapon. Versatile for prone and DK. Great quality construction, responds well to turns and absolutely flys. My favourite new DK board from a solid quiver. Stealth make amazing gear.
Slider
Perfect fun machines
Well made and so fun. My boys (2 and 4) haven't put these things down yet. They drag them from the beach to the bed. Stealth make great gear.
Jet 22"
Like water foot pillows
Huge fan of what Stealth are doing in the fin space. The super sifts are exactly that….super soft. Still have the drive you expect from the S2 but with softer feel. Another banger Stealth fin.
S2 Super Soft - Black / Teal
All day comfort and power
All day fins! VERY comfortable rubber compound for all day wear. Just wish the blade thickness was JUST a little thicker or harder…but more blade surface than some other straight edge designs.
S2 - Black
Slider
Very happy
Quality is great. Very pleased
Combat
Absolute banger fins
Have a solid collection of Stealth fins now and really love my S4's…..my go to fin
S4 - Black
Army bicep leash
So far so good, really comfy and glad I upgraded from the standard leash, worth the extra penny🤙
Army Bicep
Great throwback to the good 'ol days!
An awesome retro throwback to the good 'ol 80's & 90's fins that we all used and loved. Malaysian rubber all around for great feel and flotation. Good acceleration and all-day comfort. My only advice would to add a slightly thicker rubber for the blade. These are great bodyboarding fins and will keep an eye for future developments!
S4 - Black
Great product and postage time, from order to door 3 days cheers boys
Lip Reader Kinetic
Excellent
Thank you for the excellent service...ordered 1 day, received an email back thanking us for the order, received email telling us order sent, received email order to be delivered that day. All this in 5 days to Perth .. well packed as ordered. Would recommend this site...
Stealth Bodyboards
S1 Supreme - Black / White
S1 Supreme - Black / White
NEW ARRIVALS
STEALTH TOUR SERIES
A new capsule designed with travel in mind! The Tour Series features our most popular template with a Coldwater (PE Tension Tech), Warm Water (Kinetic Double) & Versatile (NRG ISS) construction style.
VIEW RANGE
featured content
MANEA FABISCH
Manea's been pushing the limits of bodyboarding both in Tahiti and around the World.
Make sure you check out his highlight reel of memorable rides from 2019 through 2022.
WATCH FULL CLIP
EPIC DEAL
STEALTH SLIDER
The Ultimate All-Rounder featuring all the modern technology, combined with a bit of retro flair.
Was $329.95, Now $229.95.